Description
The 3D Horse Anatomy software lets you explore a detailed three-dimensional model of a horse. Internal systems can be viewed and manipulated layer by layer or simultaneously with other layers, at various zoom levels. Individual anatomical structures can be highlighted and display a caption, or they can be removed to permit viewing of deeper structures.
Click on the ≡ tab above to see a list of all anatomical structures available in the software.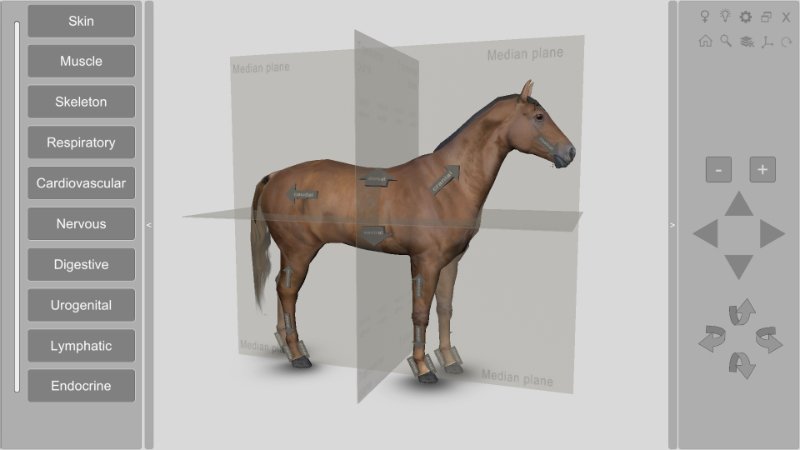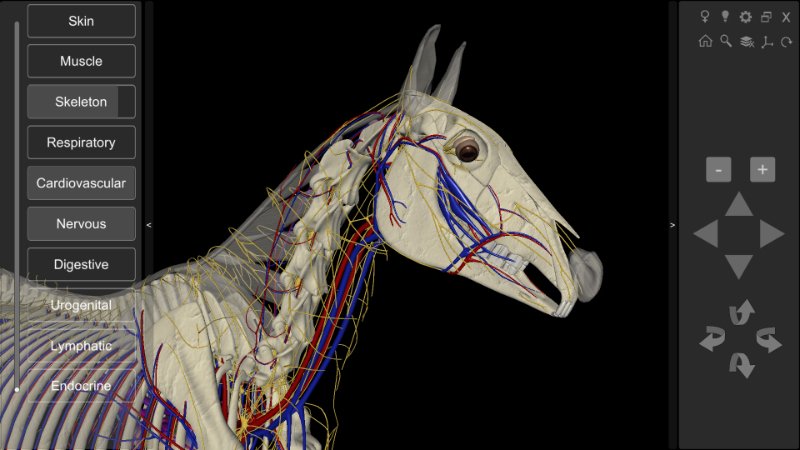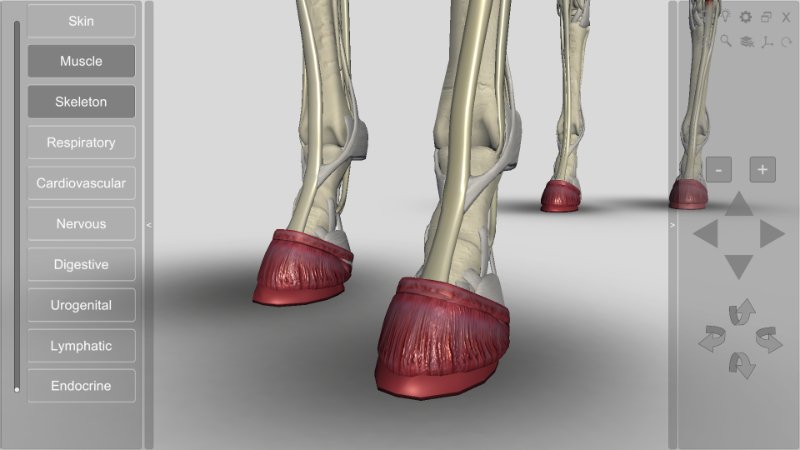 See also the image gallery of the 3D Horse Anatomy software.